Melbourne Acupuncture Chinese Medicine
Dr. John Melbourne Acupuncture Chinese Medicine Clinic offers Acupuncture, Chinese Medicine, Remedial Massage, Cupping and  Herbal Medicine. Dr. John Chen specializes in Pain Management, Fertility / IVF Support, Stress / Anxiety / Depression, Weight Control, Skin Problem, Asthma, Digestive Disorders and Other Conditions.
Fertility / IVF Support               Neck/Should/Back Pain                      Stress / Anxiety / Tension
Menstrual Disorders                  Headache / Migraine                          Severe Fatigue
Hormonal Imbalance                 Immunity / Energy                            Weight Control
Psoriasis/Eczema/Acne              Liver/Digestive Problem                     HayFever/Asthma
John Melbourne Acupuncture Services
---
Pain Management
John's Melbourne Acupuncture Clinic provides excellent treatment for acute or chronic pain. Acupuncture releases endorphins (our body's own pain-killers) from the anterior pituitary gland and stimulates immune response. Acupuncture and herbs reduce inflammation and increase circulation. Much research has demonstrated that patients with acute pain respond… Find out more
Fertility / IVF Support
Acupuncture is the insertion of ultra-thin, sterile needles into specific acupuncture points on the body which reside on channels or meridians; these are pathways in both the exterior and interior of the body. These points, when needled, can regulate the way in which the body functions. Acupuncture helps by addressing problems… Find out more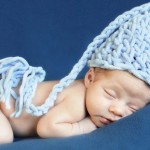 Depression & Stress Problems
Sufferers of the disease usually have several symptoms of both the mind and body. The most common symptoms are as follows: Excitability increases. Its manifestations include getting excited easily, feeling grieved and shedding tears often, getting vexed easily, nervousness, sleeplessness, headaches and pain all over the body. Becoming physically…Find out more
Skin-problem
For thousands of years, traditional Chinese Medicine (TCM) practitioners (Chinese physicians) have used acupuncture and herbs to treat a wide variety of common skin ailments. That same wisdom can be effectively applied today. TCM views health as a balance within the body's internal landscape and the environment. Disease can occur if…Find out more
What can be treated at John's Melbourne Acupuncture Chinese Medicine Clinic?
Acupuncture Relives Pain with Lasting Results – joint & muscle pain; neck, shoulder & lower back pain; knee pain, runner's knee repetitive strain; injury & carpal tunnel syndrome; muscle sprain & strain; bursitis, tendinitis & arthriti …Find out more